The Kerry Hotel, a member of the Shangri-la Group, is a five-star hotel that opened in 2017, and has the largest hotel meeting, event and catering facilities in Hong Kong. Located by the Victoria Harbour, the hotel is only a few minutes walk from Whampoa MTR station, seamlessly connecting to the rest of Hong Kong via all the convenient transportations nearby.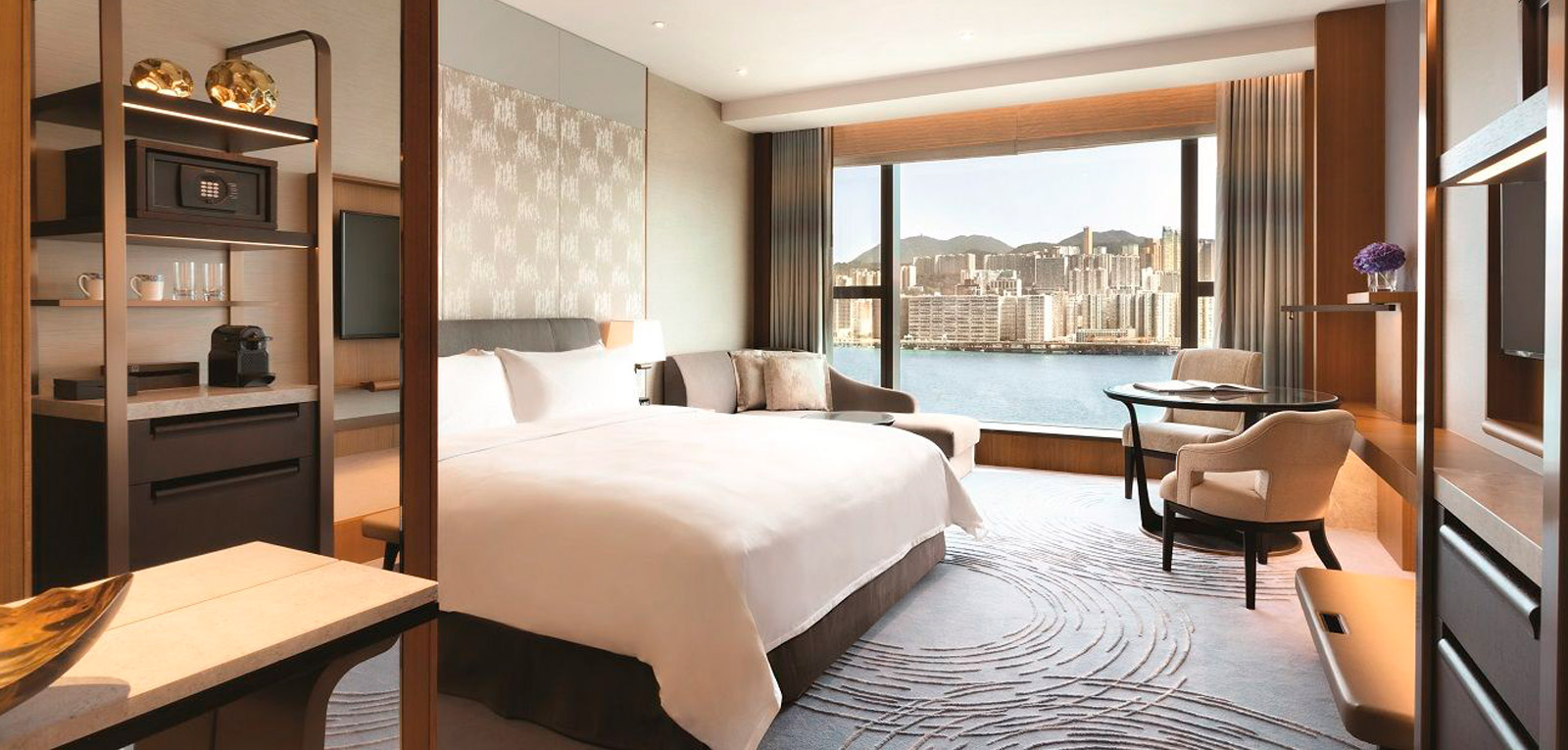 Kerry Hotel offers unique dining concepts, extraordinary spaces and spectacular harbour views.
We are pleased to offer reservation service for the conference hotel for delegates of the 23rd ICRAV. Delegates will receive special discounts on registration fee if staying in Kerry Hotel for 5 nights or more.
Subject to room availability, the special ICRAV discount rates are:
Deluxe Room:
Single occupancy: US$ 329 per night (inclusive of 10% service charge)
Double occupancy: US$ 359 per night (inclusive of 10% service charge)

Inclusive of:
Complimentary buffet breakfast
Complimentary local call access
Complimentary in-room wired internet and Wi-Fi access
Complimentary handy phone with Wi-Fi hotspot function available
Complimentary mini-bar upon arrival (excluding liquor and wines; refill chargeable)
Complimentary use of the 24-hour gym & the hotel outdoor heated swimming pool
15 % discount for in-house laundry service
Remarks:
Upon making the hotel reservation via the online registration system, full payment will be deducted from your credit card or should be arranged by bank transfer.
Extra bed: US$ 83 net per bed per night; extra breakfast: US$ 45 net per person per day.
Cancellation or alternation of hotel reservation must be made in writing to the Event Manager at icrav2020@connexustravel.com, and the refund (if any) will be made after the conference.
Any cancellation or reduction in the number of nights reserved may affect the discount for conference registration if any.
No refund for any cancellation after 15 August 2021 or no show.
50% refund for any cancellation after 15 July 2021 and on or before15 August 2021.
90% refund for any cancellation on or before 15 July 2021.
For any enquiry of pre / post conference stay, please contact the Event Manager at icrav2020@connexustravel.com. Extra nights payment is to be settled with Connexus Travel directly on or before 15 August 2021.
Check-in time: 15:00
Check-out time: 12:00